INTERNATIONALLY RENOWNED SPOKEN WORD ARTIST, POET AND AUTHOR
RETURNS WITH THE SHORT STORY LONG
NEW ALBUM 'DEBRIS' OUT TODAY VIA WWW.SHANEKOYCZAN.COM 
WATCH AND SHARE THE VIDEO "FOR MANY" HERE
GET "DEBRIS" HERE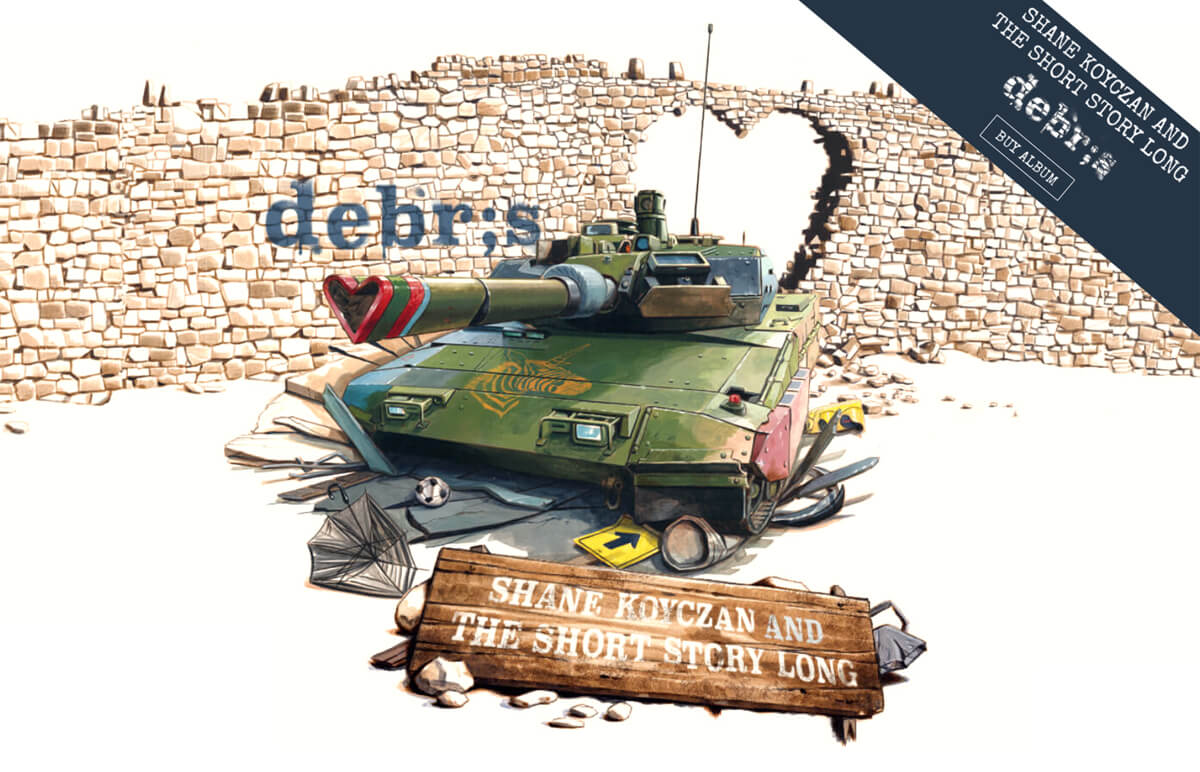 After recently returning from a sold out coast to coast Canadian tour in support of his album and graphic novel Silence Is A Song I Know All The Words To, Shane Koyczan has now teamed up with his band The Short Story Long for the project's highly anticipated third full-length release, Debris. Recorded and engineered by Corwin Fox and mastered by Brock McFarlane, the title track features vocals from Ani DiFranco. To celebrate, Shane Koyczan and the Short Story Long has shared the Ben Clarkson-directed video for album track "For Many" today. 
"The piece, For Many, is a special one for me. It wouldn't exist had I not gotten a letter from an 8 year old boy in Vermont. Thanks for reaching out, young sir. Over the course of my life I've seen that we attach ourselves to standards. That in itself is not a bad thing… standards are important. They're part of how we learn to elevate ourselves above ideas that we've outgrown. The problem is that those same standards can become anchors… they can be what holds us back from evolving further. So we must be constantly resetting our standards so we can pull ourselves forward and help ourselves move away from concepts that no longer serve us. Beauty has always been a strange standard… how can we make uniform something that everyone has their own opinion of? The danger in allowing beauty to continue being a standard is that it then becomes the way we assign value to people. I wrote this piece as a way to speak to that." 
WATCH AND SHARE THE VIDEO "FOR MANY" HERE 
Of the album itself Shane has this to say "You aren't meant to be indestructible. You're meant to build a better self, using what you can salvage from every time you've been destroyed. This album is an exploration of that sentiment… right down to the use of the semi colon in the album artwork." 
LISTEN TO AND SHARE DEBRIS TRACK "RED LIGHTS" HERE 
Shane Koyczan and the Short Story Long originally came together to play one show in 2006 but after the positive response from their first show they decided to play another. And another. And another. This soon lead to a debut EP, The Crickets Have Arthritis (2006) and a debut LP, A Pretty Decent Cape In My Closet (2008). In 2011 the band released their breakthrough album Remembrance Year which featured "To This Day", the video for which went viral with over 16 million views on Youtube to date and inspired Shane Koyczan's 2013 TED talk. 
Short Story Long is Maiya Robbie (guitar,vocals), Glenna Garramone (keyboard, vocals), Jordie Robinson (cello, vocals) and Jesse Lee (upright bass, vocals). Shane Koyczan and the Short Story Long recently returned from a string of US dates ahead of the release and Shane Koyczan's upcoming Canadian and US solo performances commence October 15. All dates are listed below.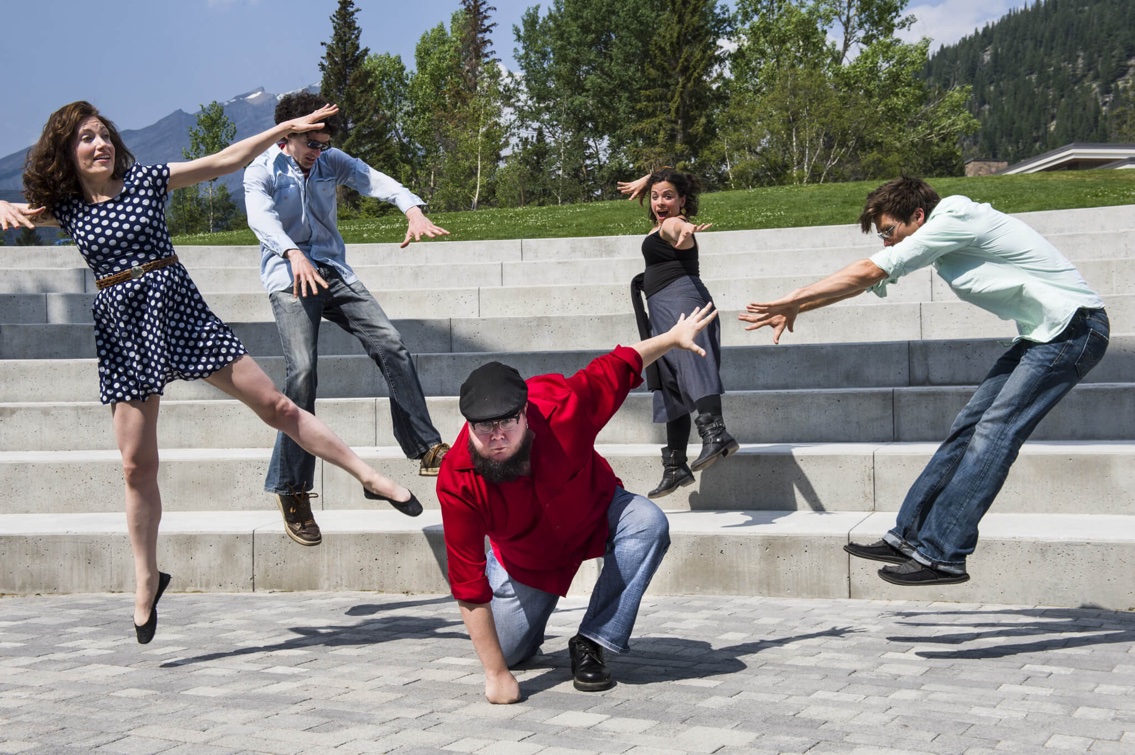 MEDIA REACTION...
"Shane Koyczan is at the heart of a Category Five creative hurricane"
–The Vancouver Sun 
"A symbol of hope …Canada's best known spoken word poet"
–CBC The National
"Heartbreaking but ultimately uplifting..." 
–Huffington Post
"...dazzling wordplay..."
The Globe And Mail 
"...haunting and beautiful..."
Pop Matters
"Unapologetically taps emotion: the deep, real feelings we aren't generally encouraged to express in public."
–VUE Weekly
"Shane Koyczan's most prominent attribute as an artist might well be his fearlessness."
–Victoria Times Colonist
"A beacon of hope and change."
–The Georgia Straight
"Poetry isn't a problem when it's this cool."
–Metro
DEBRIS TRACKLISTING 
1. Turn On a Light 
2. Debris 
3. For Many 
4. Crush 
5. Pinned to the Dish 
6. Shoulders 
7. Chorus 
8. How To Be a Person 
9. Shut Up And Say Something 
10. For Instance 
11. Red Lights 
12. When I Was a Kid
Listen on YouTube: http://bit.ly/2A1PnmW